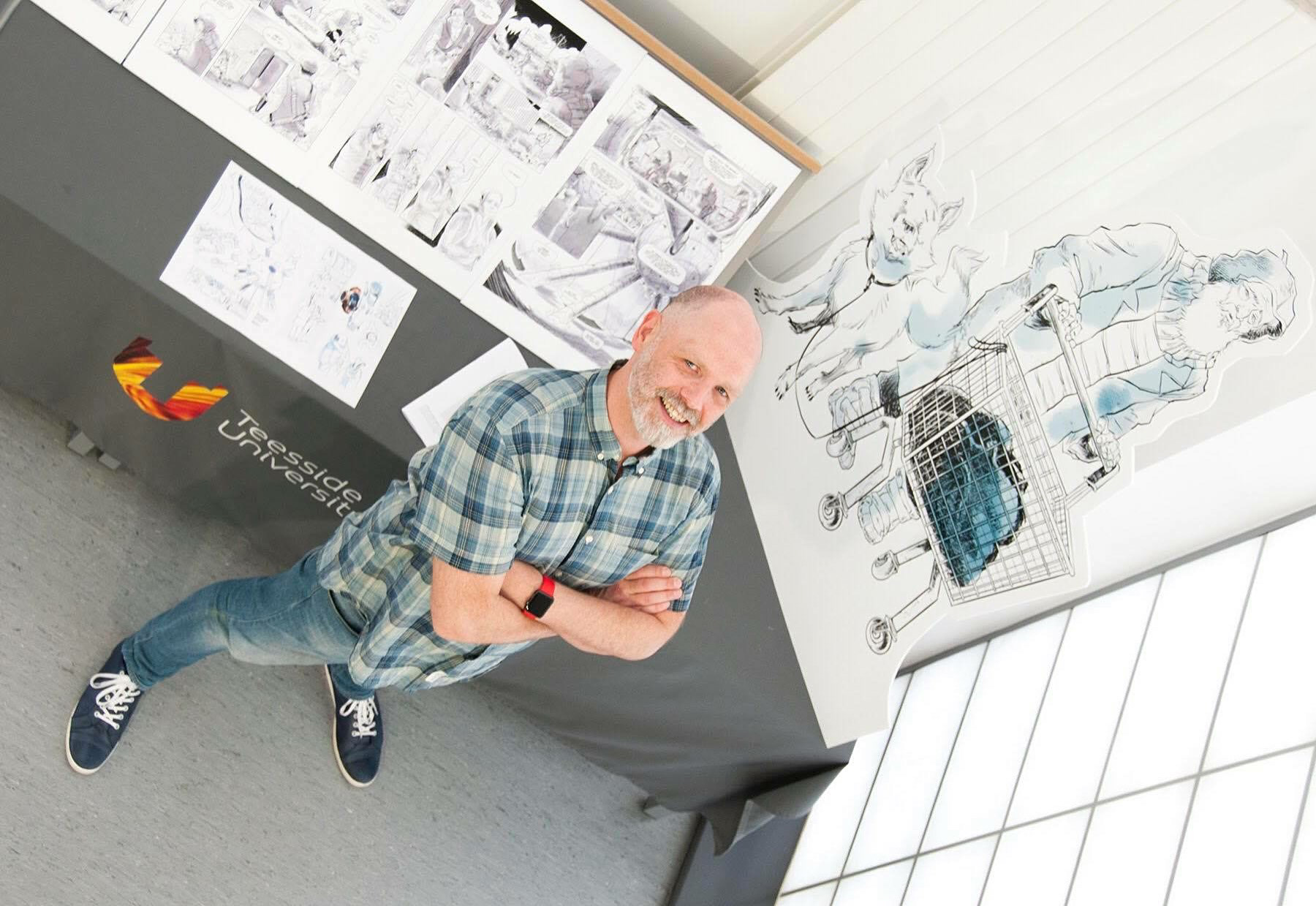 Hi there, and welcome to my portfolio site!
During my years as a professional pen & pencil wielder, which took off in 1999, I have done most things an illustrator with a passion for comics and cartoons does.
My sequential illustration work has mainly been made for the Icelandic market, though I have lived in Holland and the UK for most of my career. The first 7 years I focused almost solely on comic making and illustration work for newspapers and magazines. However, since 2007, I have also worked for educational publishers and followed my passion for teaching by offering workshops in comic and cartoon making to libraries and all levels of education. 
Feeling that I had reached a stagnation point, I took a break from freelance work in 2014 and embarked on a MA Future Design study at Teesside University, and then straight after took on a lecturer role in Concept Art at the School of Computing within the same university in the academic year 2016-2017. 
These years of MA study and lecturer role resulted in me being offered the role of a Chief Creative Officer at NARC ltd in Malta, where we currently are in the early development of a MMO computer game (and some other fun stuff) that you undoubtably will be hearing more about in the coming years.
Life has been an interesting journey so far, and I have no doubt in my heart that it will continue to entertain and worry me for years to come...
Enjoy having a browse through my work!
Ingi Jensson - April, 2019