The comic magazine BLEK (Ink) was founded by a group of comic enthusiast in Reykjavík, Iceland, in 1995, of which I am one.  Hitt Húsið (Reykjavík Youth Center) instigated the idea and was its main supporter for many years before one of the founders,
Jean Posocco
, overtook the publication and renamed the magazine Neo BLEK. Jean is currently responsible for publishing European comic-classics for the Icelandic market, such as: Gaston Lagaffe and Asterix, under the name 
Froskur
 (Frog) 
Vacation in Bavaria
 is an autobiographical comic of my 2011 trip to Bavaria, Germany, with my wife. After a long drive from Heidelberg we arrived to find our hotel room full of wasps! Luckily we were quickly moved to a much nicer hotel where we stayed for a week doing much of hiking, bathing and relaxing.
WTF!
is an autobiographical comic, about the time I met a friend in Middlesbrough, UK, who told me that he had recommended me to a local museum that was looking for an illustrator to do children's books. I have done work for few museums in The Netherlands and thought it would be fun to add another country to the list ...only to find out that it was one of those "...this work will get you exposure..." kinda deal. The comic begins with me saying:
"15 years in this business and I´m still dealing with these idiots!!"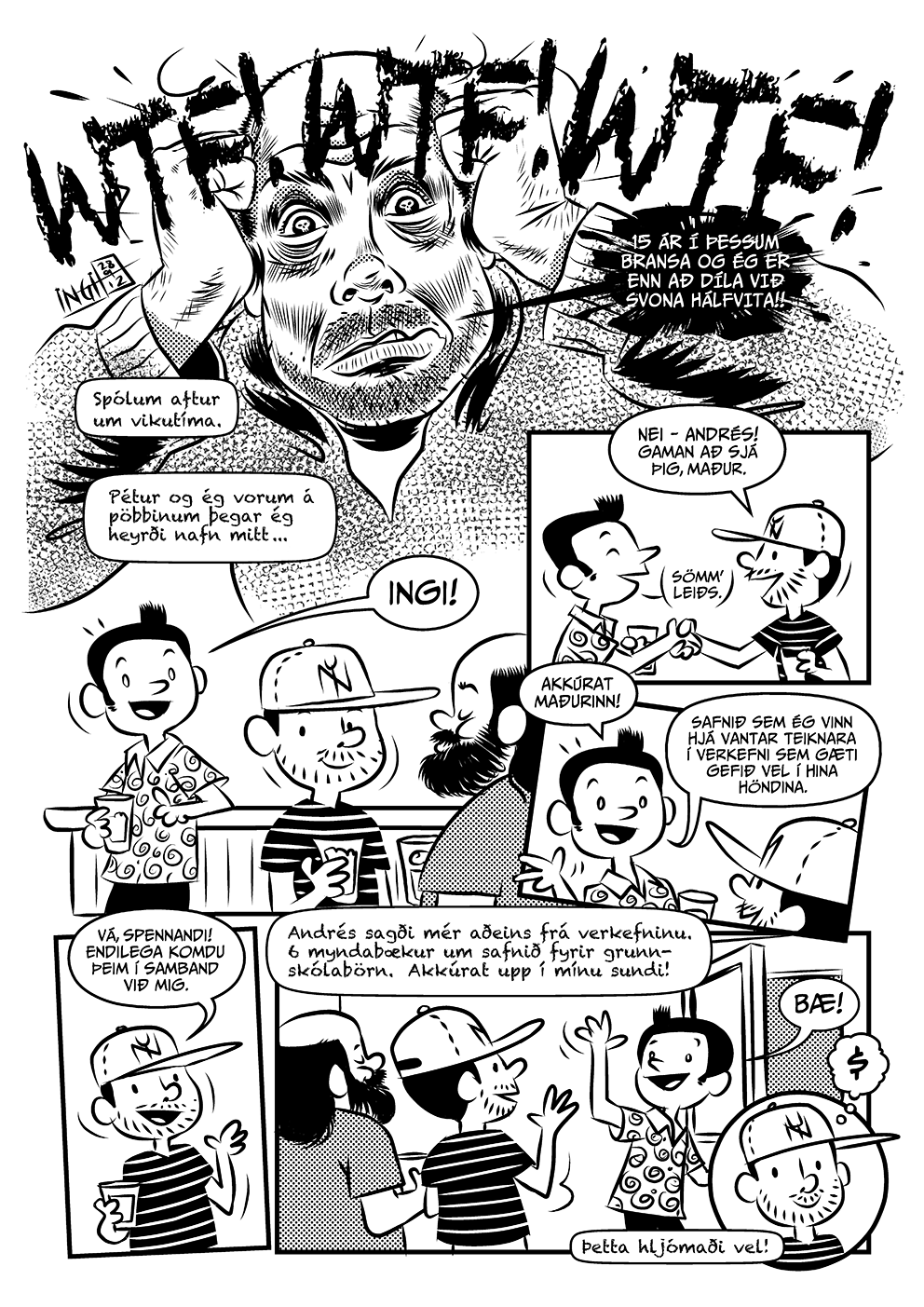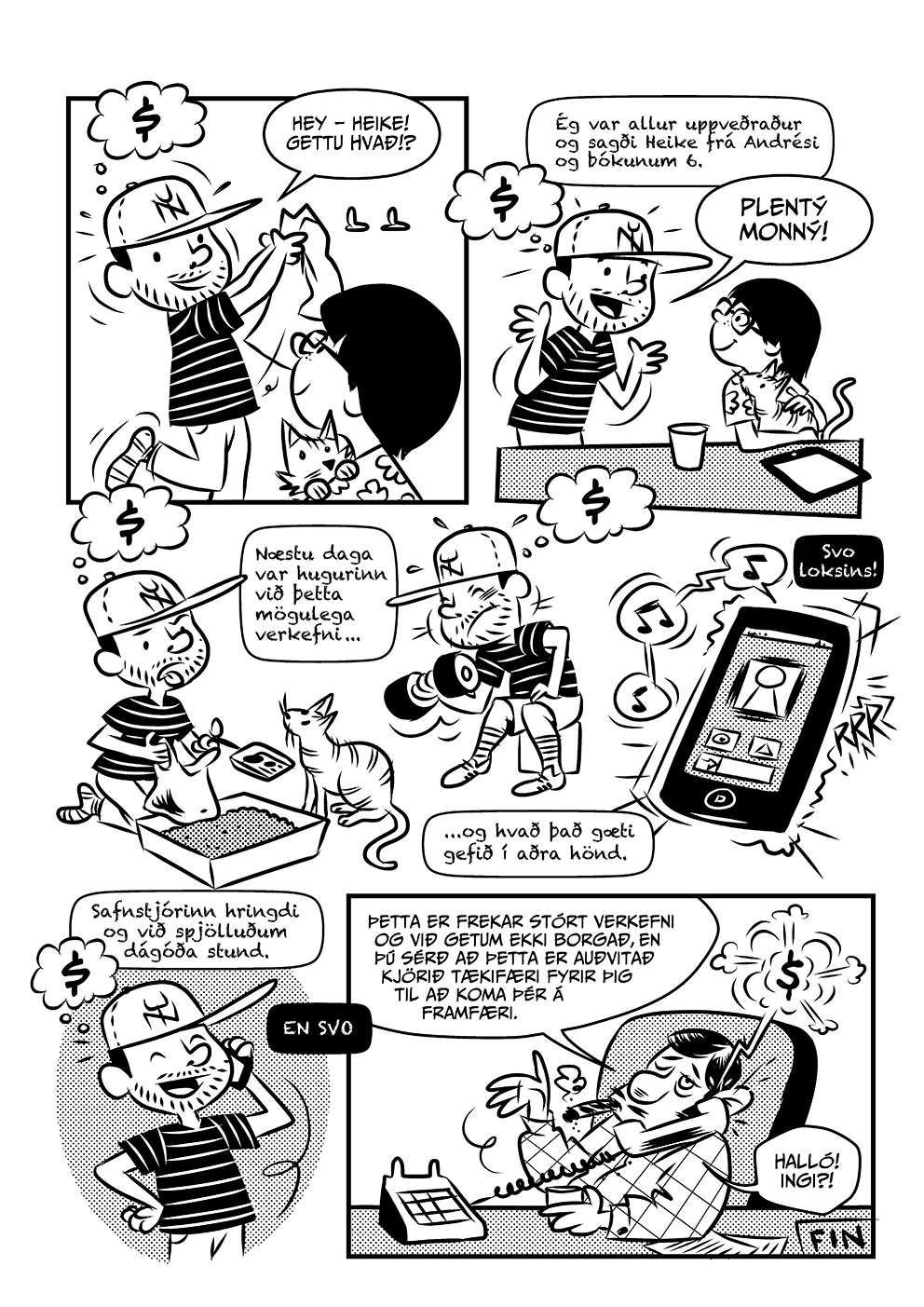 Okay, it hasn't been published
, but this autobiographical comic needs to be with the other two. I sketched it fresh on a Samsung Note 10" during a flight from Denmark to Iceland. A week earlier I had flown from the UK via Amsterdam to Stuttgart and during my time in Amsterdam I had wondered why there are always people late for their flights. I had even remarked to my wife "Who are these idiots?" - "What are they all doing?" ...a week later I found out who these people are. They are people like me, sitting and drinking coffee, blissfully unaware that their flight is leaving...
I had confused two flights to Iceland, but when I finally entered the plane, the captain came on the speaker-system to announce that the plane would be delayed. Funny thing is that it eventually took off at the same time as the flight I had thought I was on did...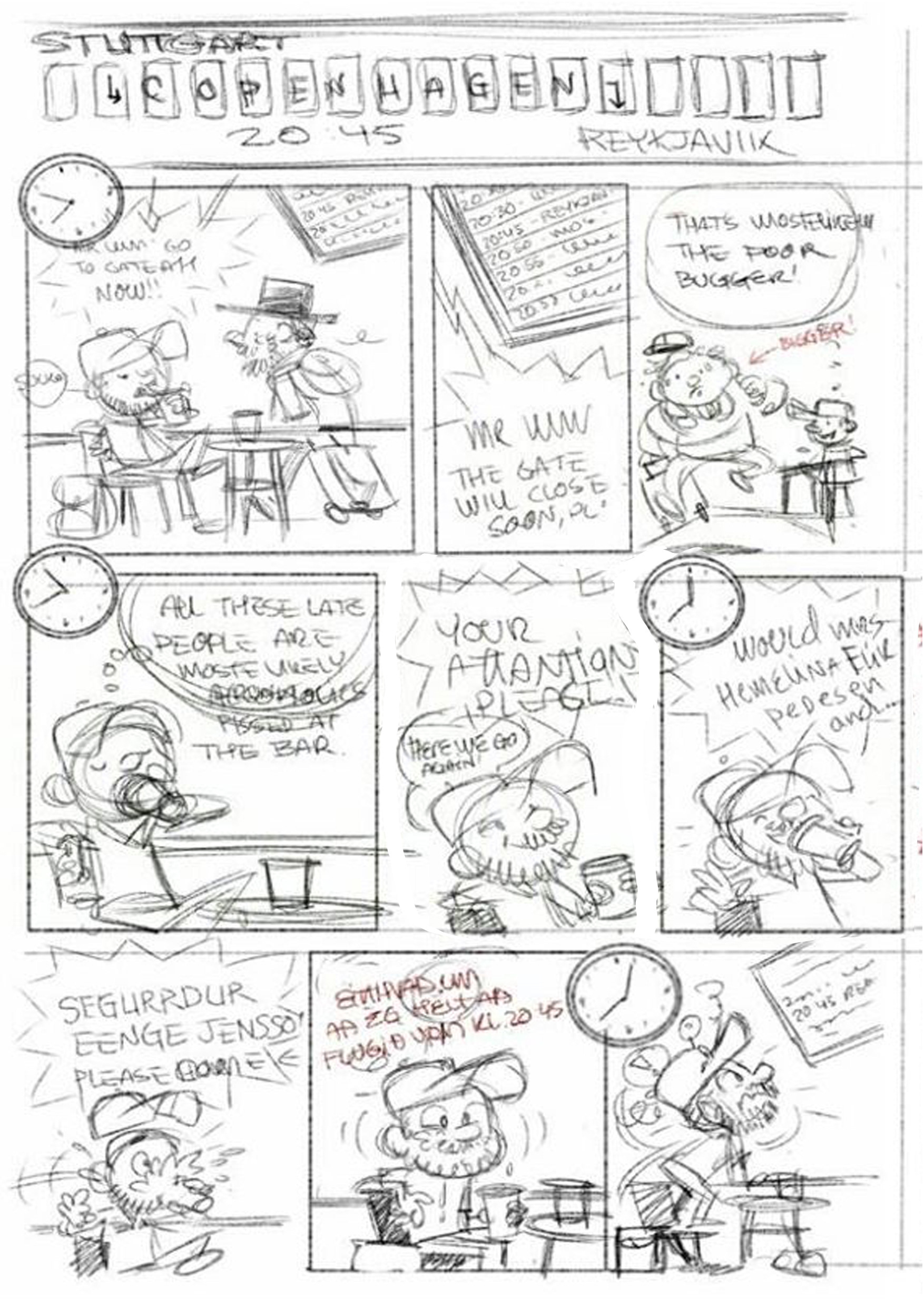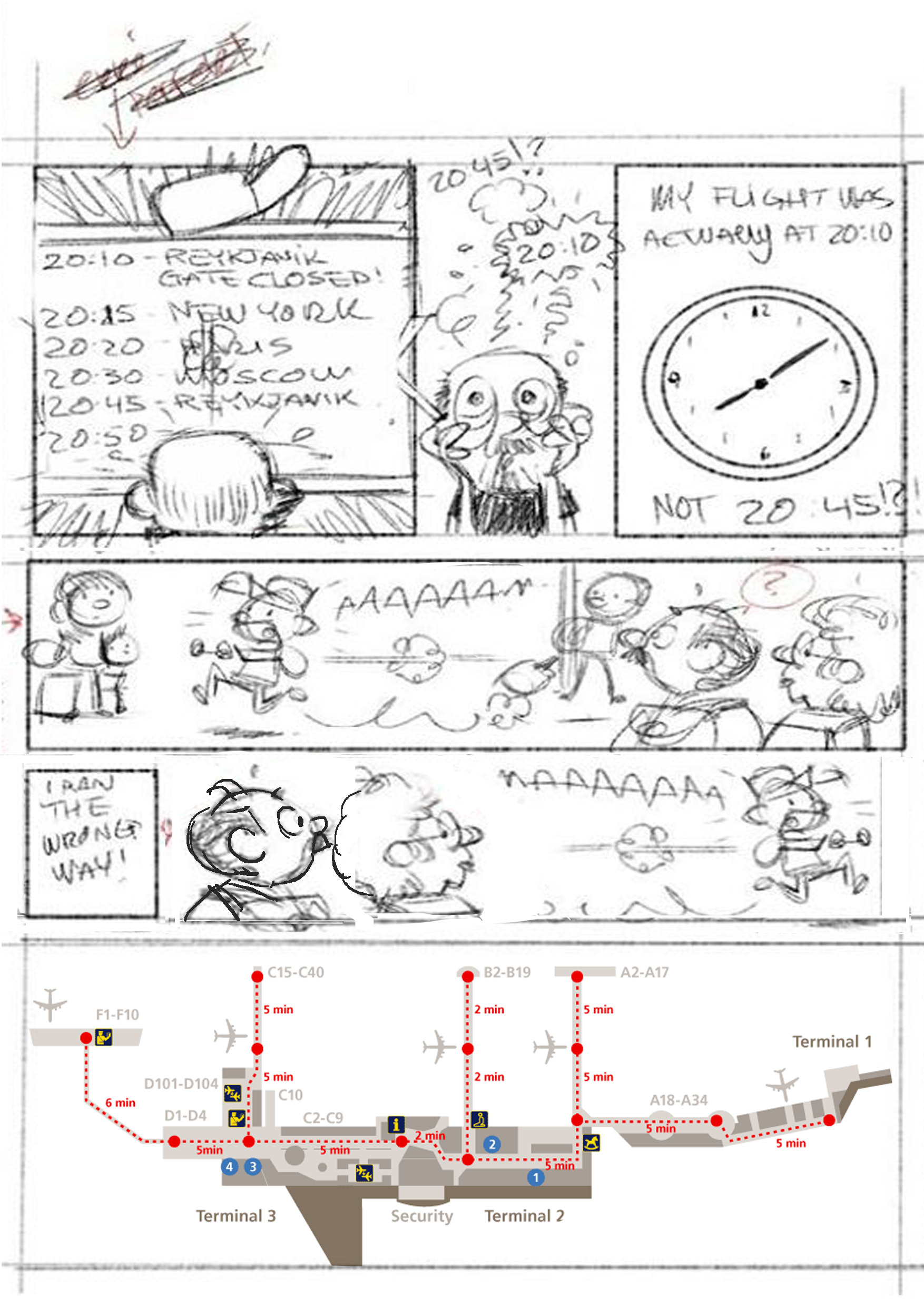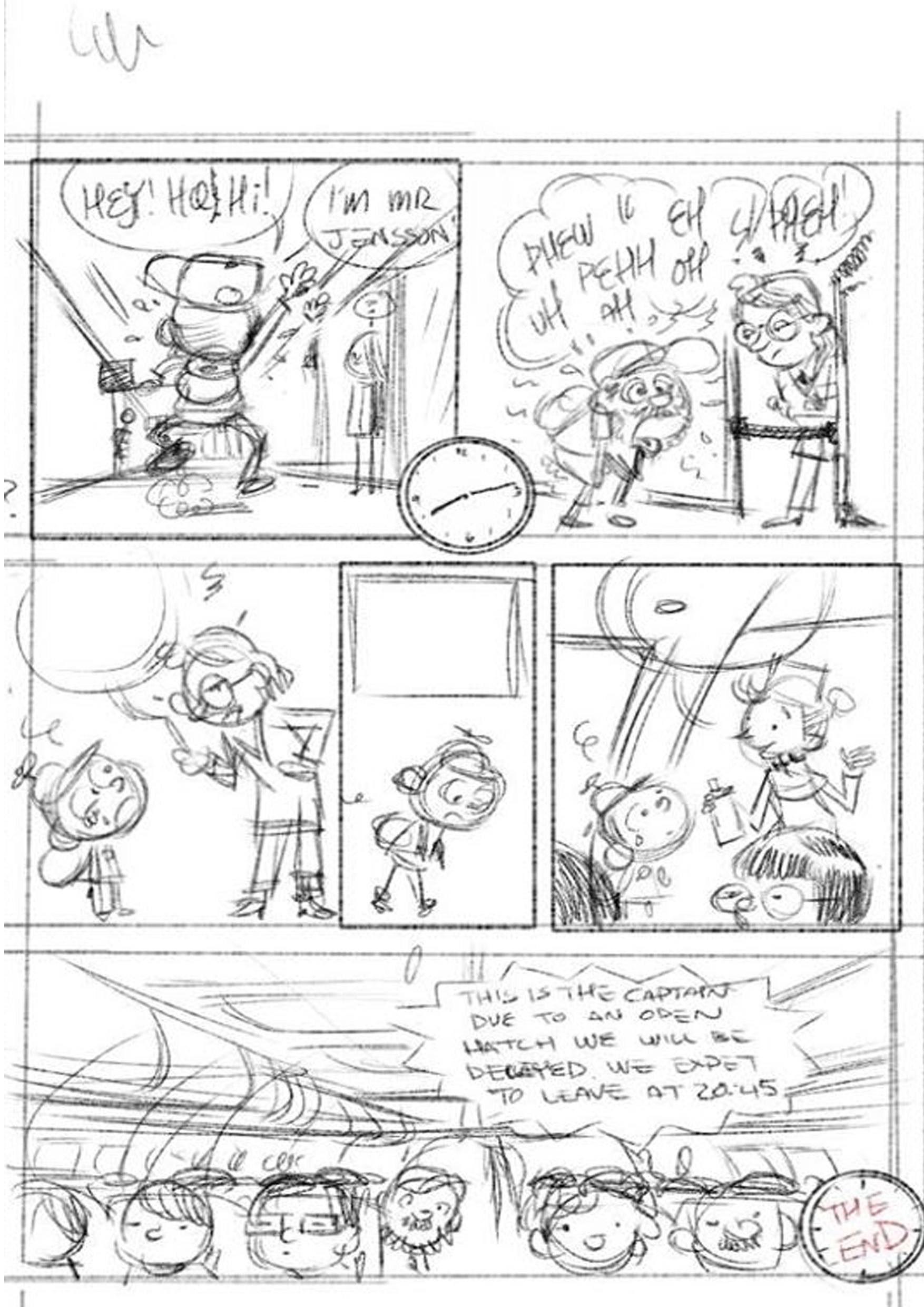 Tíminn og Vatnið
(Time and the Water),
a poem by the Icelandic poet, Steinn Steinarr
.  During my burn-out, that lasted from 2005-2007, I withdrew from paid work as much as I could and focused on doing things that fulfilled my creative self. This comic is a good example of my non-planned flow-process that I would start to explore around that time. I only knew that I wanted to do a 5 page comic and then I just set off drawing and allowed the images to come to me. After the story was finished I searched for an Icelandic poem that would fit the images. When I came to Tíminn og Vatnið, I was amazed how well it fitted my drawings. The last image is almost a perfect visualisation of the final verses - it almost felt like it was meant to be.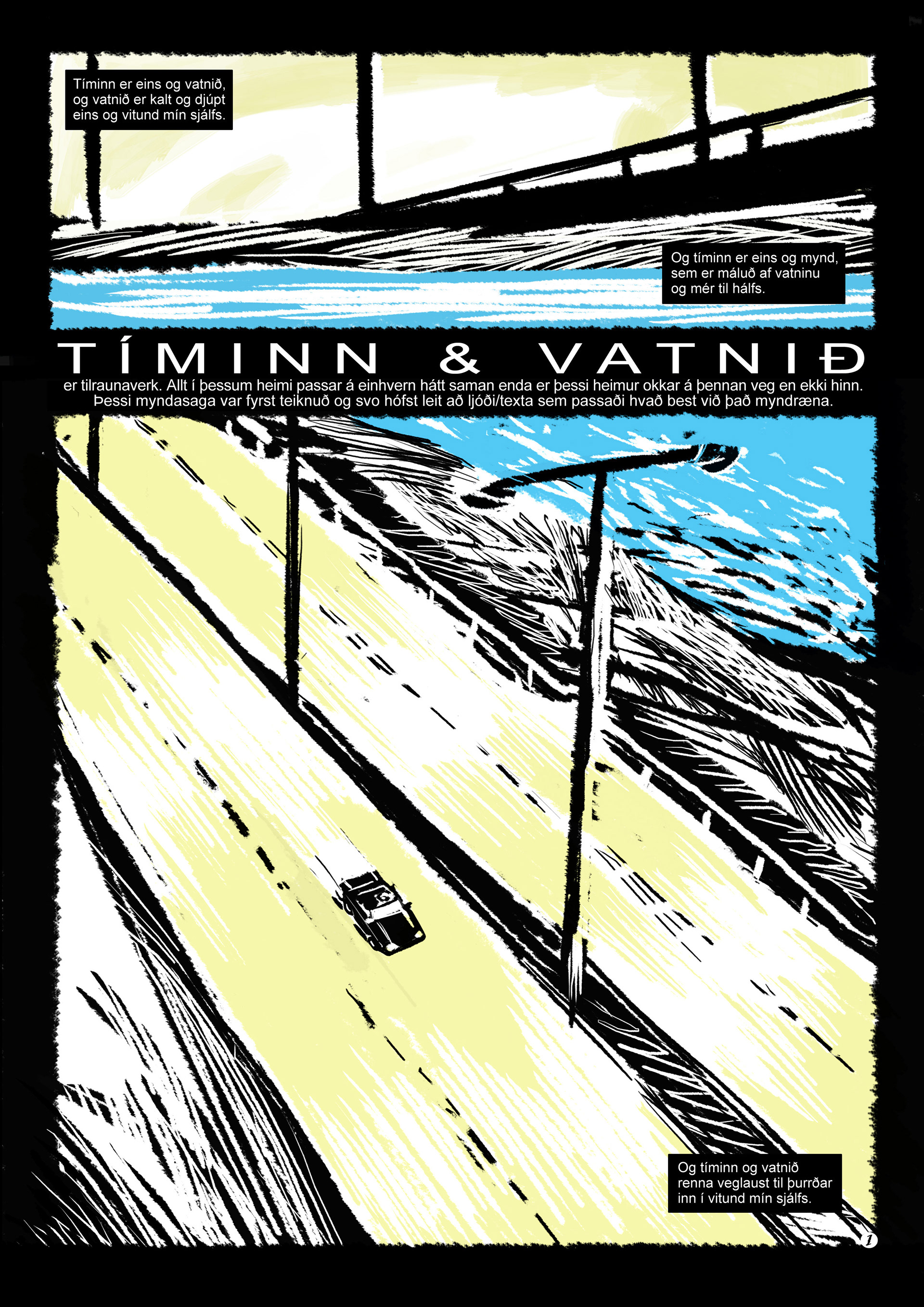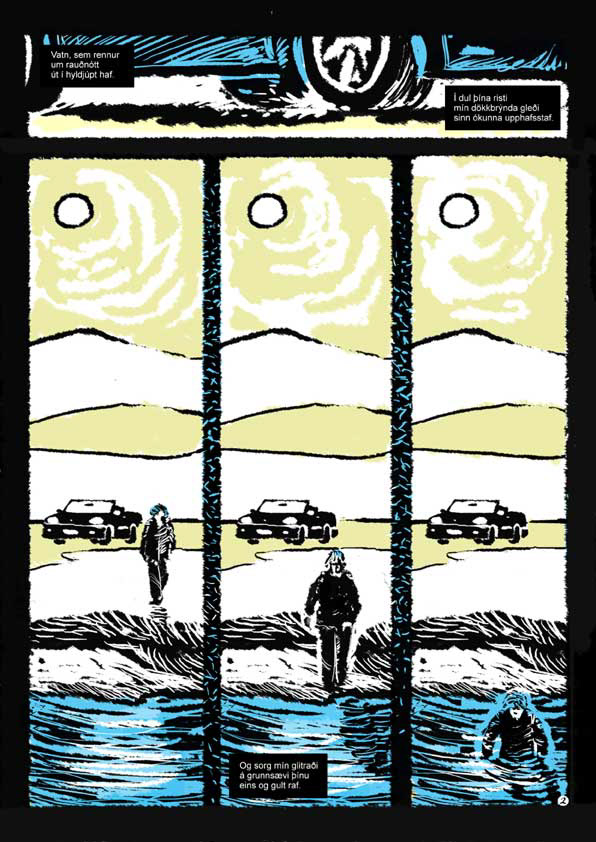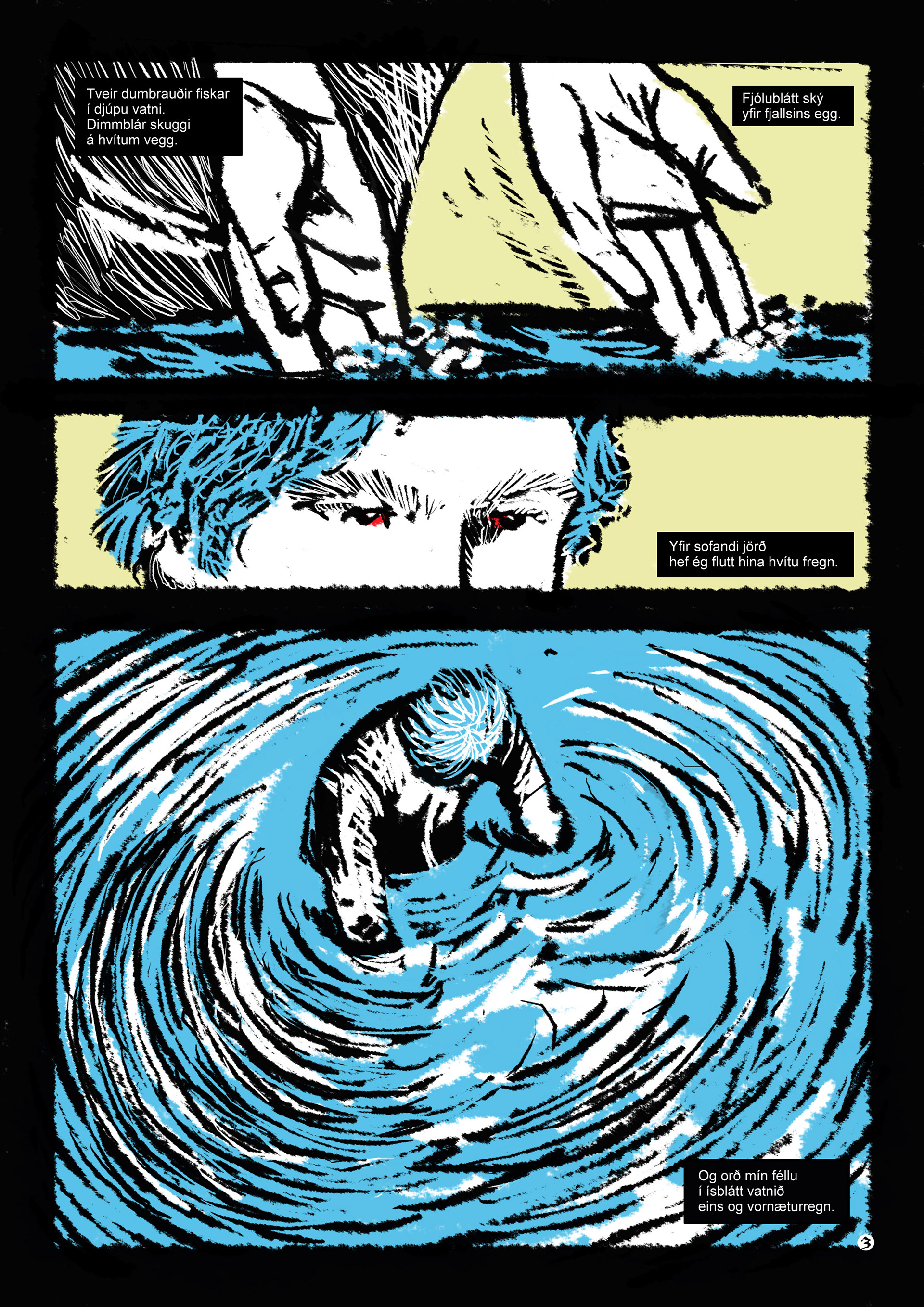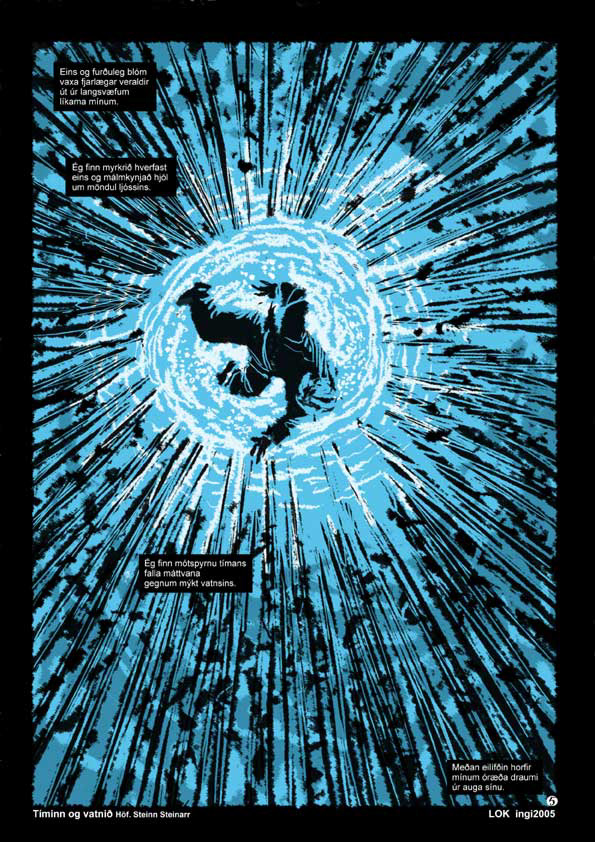 When God Came A Knockin
 was originally published in the AA fellowship's 
Share Magazine
in the UK. It was co-written by the editor at the time, who will remain anonymous...
Would Robots Smell Electric Sheep?
was first published in 
Robots and that...
 (2009) an annual "
and that...
" anthology comic magazine. Published by the
Paper Jam Comics Collective
in Newcastle, UK.
I had just moved to Middlesbrough and been told that Ridley Scott was from the area, and being a big fan of Blade Runner (and Star Wars, of course) I decided to reflect on my experience of living in the NE of the UK.